Traffic on Black Friday after Thanksgiving was materially higher across Advan Indices compared with last year's levels. But visits are still down compared to 2019 records for most of the indices. Clothing and Accessories index saw an increase of 55% yoy but down 15.3% Yo2Y while Furniture and Food Stores including food stores such as Kirkland's/Restoration Hardware and Kroger's and Whole Foods respectively have bounced back to pre-pandemic levels. The biggest difference has been observed on Gas Stations index, which saw an increase in traffic of over 66% year-over-two-year as the Americans have been still driving more than they ever did.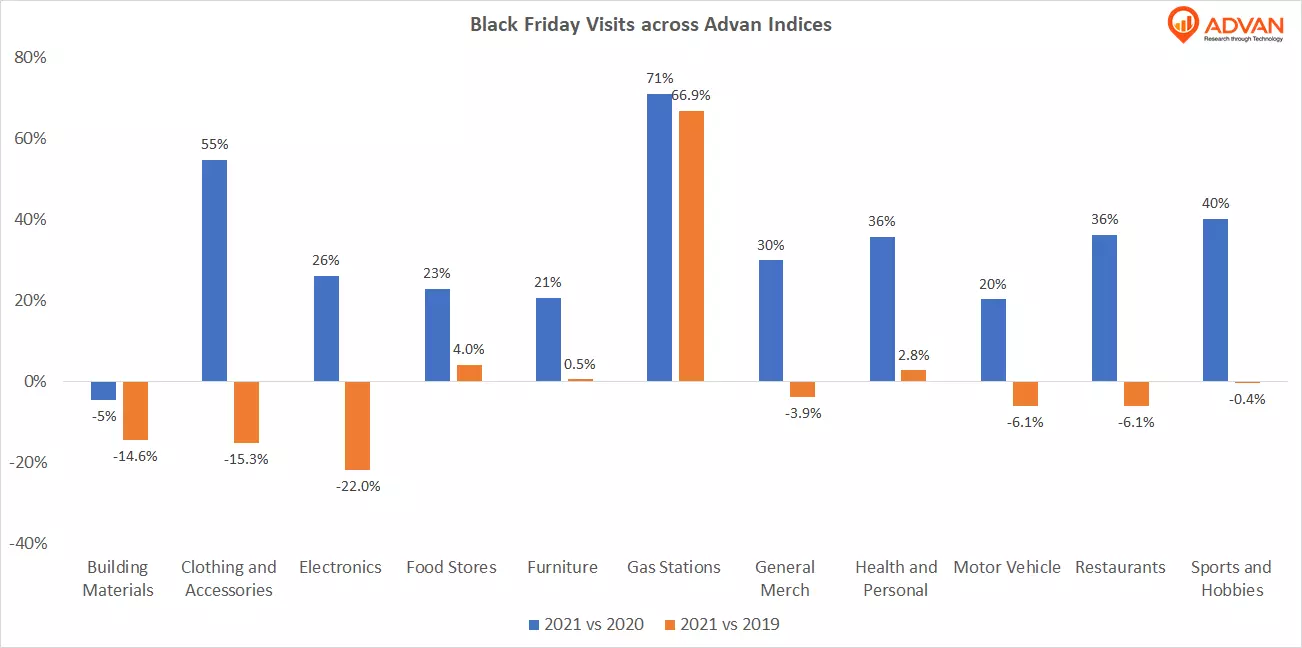 Visits at Retail Stores were down 13% compared to 2019 levels but still up almost 40% versus the Black Friday last year.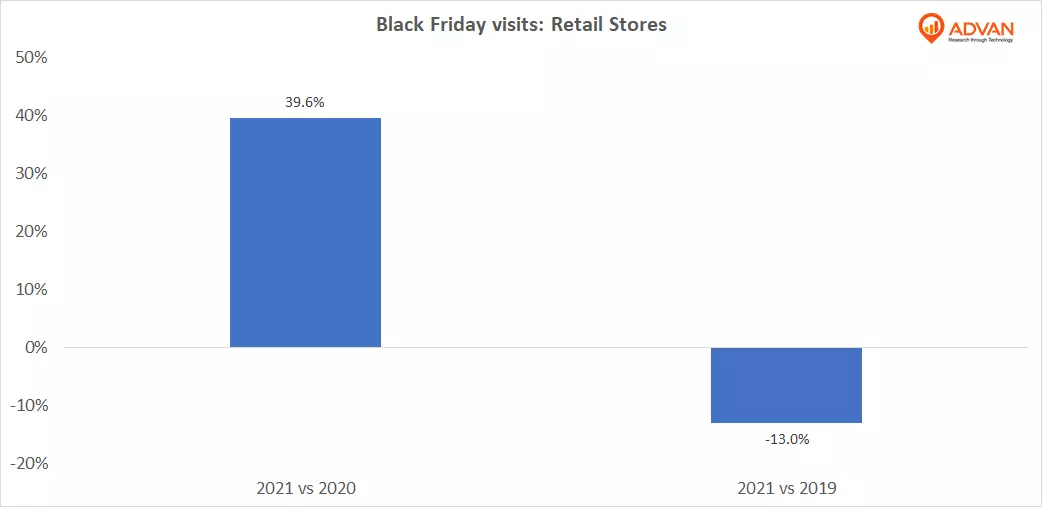 However, not all the retailers counted fewer customers walking into their brick-and-mortar premises. Visits at the electronics retailer Best Buy were down 41.3% year-over-two-year while Target and Walmart department stores witnessed an increase in visitations of about 5% compared to Black Friday 2019. Foot traffic at the retailers Macy's and Kohl's remained lower compared to same day two years ago but significantly up on a year over year basis.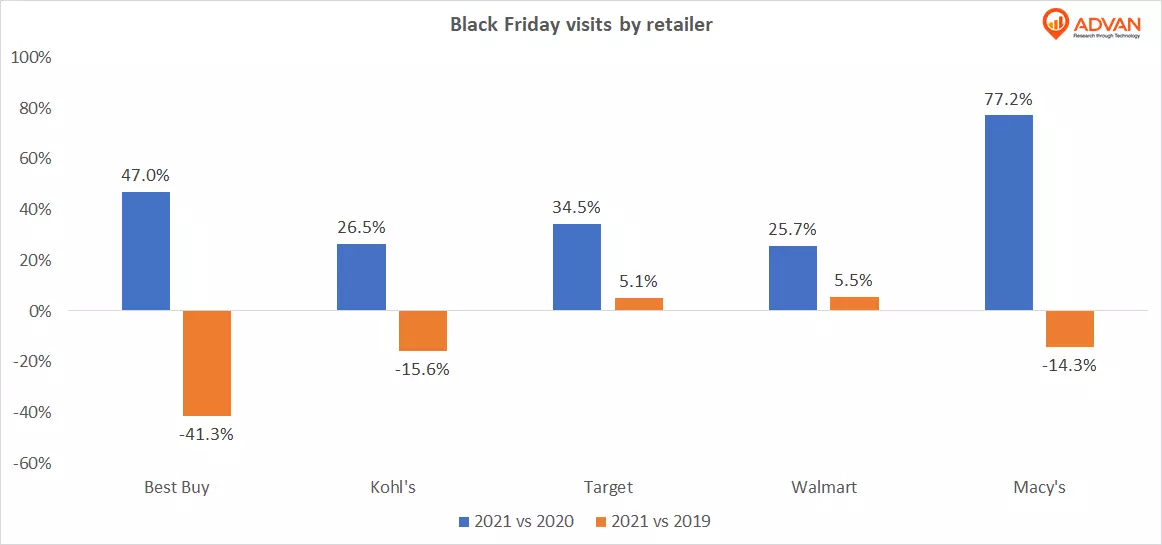 Traffic at Mall REITs including Simon Property, Brookfield Property Partners and Macerich didn't reach 2019 levels but saw however and increase of 44% compared to the prior year.