One of the largest moves we have ever seen in our data is that of gas station visitors and miles driven. Americans drive more now than they ever did, pre-pandemic and all.
What is the best way to trade this data? According to the analysis below, Gasoline Futures. This is the RBOB Gasoline front month index, on a year over year change basis, overlaid with Advan's foot traffic at all US Gas Stations, also on a year over year basis.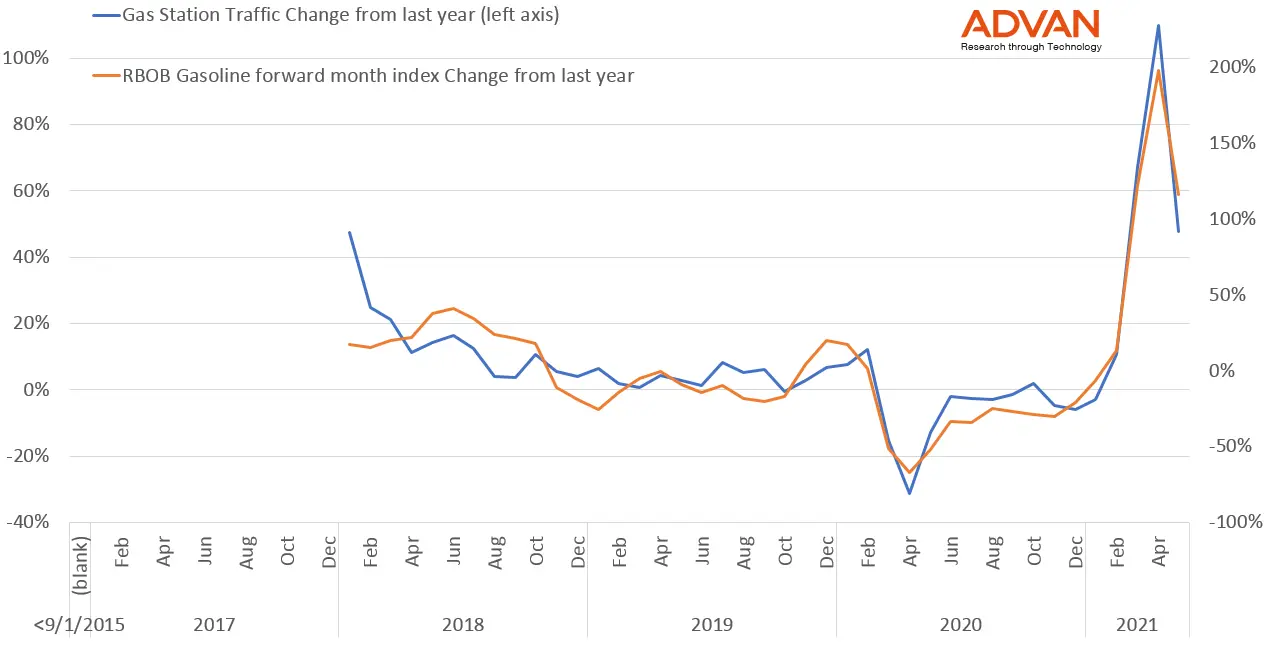 The futures move is actually even larger than the foot traffic. Here are the two lines graphed on the same axis: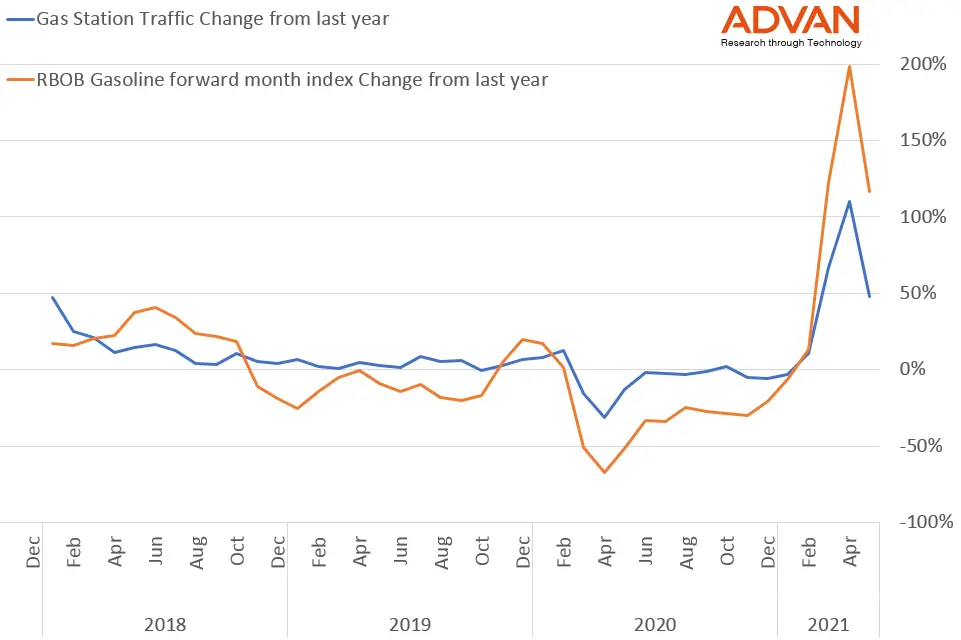 The correlation between Advan traffic and the Gasoline index is over 0.95 on a monthly and weekly Year over Year basis; over 0.9 on a one-week (year over year) forward basis, i.e., using traffic to forecast next week's average RBOB; and over 0.8 on a one-day (year over year) forward basis, i.e., forecasting today's RBOB open using yesterday's traffic data (which is available before today's open).