Workers at Deere & Co. (DE), the world's top agriculture equipment manufacturer, walked out of its factories to demand better pay and health benefits, a move that had not be seen in over 30 years, and while the company is on track for its most successful year ever. The strike started on Oct. 14 with about 10,000 employees or about 15% of Deere's workforce (according to Bloomberg), refusing to work in an effort to change their contracts.
What that statistic fails to capture however, is that the approximately 70,000 employees work across multiple shifts, so a walk-out of 10,000 does not represent a 15% decrease but over a 50% decrease of the actual daily employees. There were approximately 12,000 employees on Wednesday, October 13, but only 4,600 on Thursday, October 14. Even after Deere added non-union temporary employees, there were 6,900 employees on Tuesday November 2nd, vs 11,700 on Tuesday, October 12, or 13,900 on Tuesday October 5.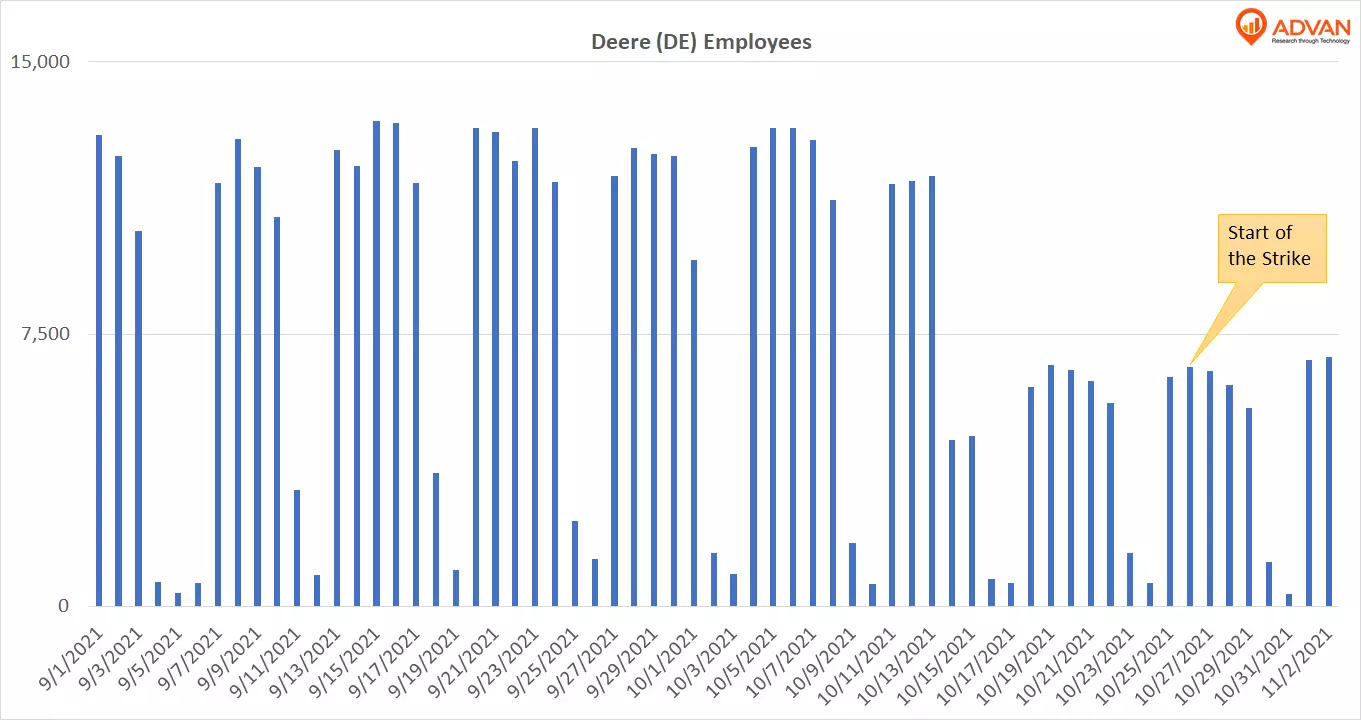 The union has not reached an agreement with the company yet, extending the strike that has lasted about 3 weeks so far.
It is worth noting that Advan's employee foot traffic data has 80% correlation with the top-line revenue over the last 9 quarters, so this strike is bound to affect the company's revenue in Q4.
Monitoring employee strikes is a recurring theme
A few months ago, workers at snack-maker Mondelez (MDLZ) went on strike August 10th until September 19th, when the union accepted an offer that would "modernize" their contracts. Our data captured the slowdown in traffic.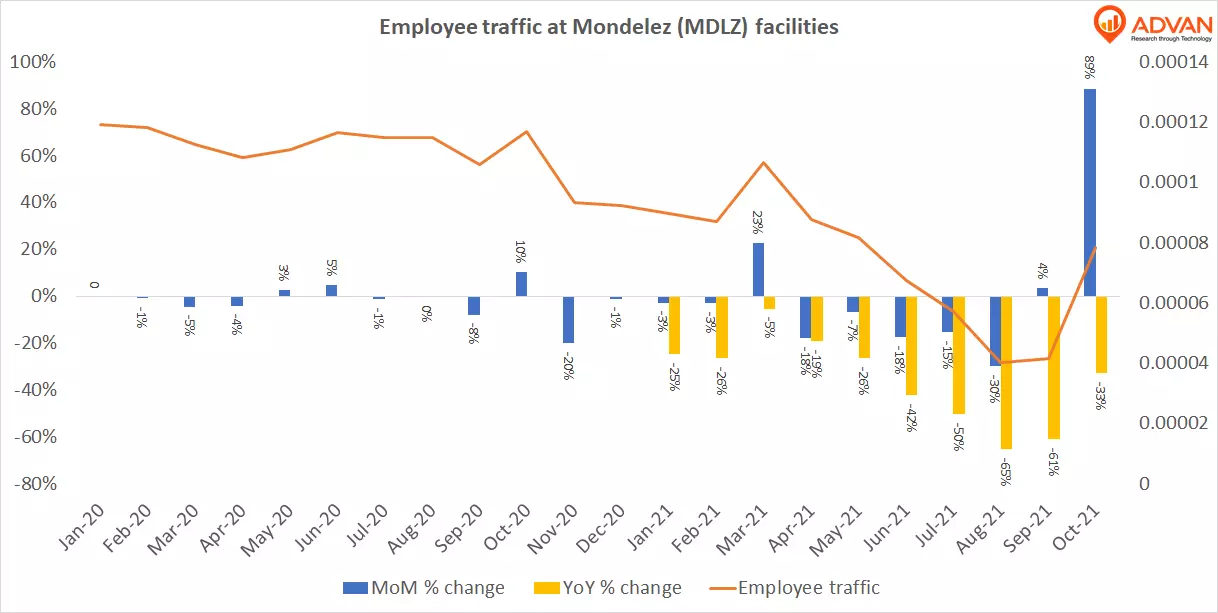 Although we see a downtrend in monthly employee traffic overall when we compare it with the numbers a year ago, it looks like the workforce has been increasing to numbers higher than those in July, the month before the strike.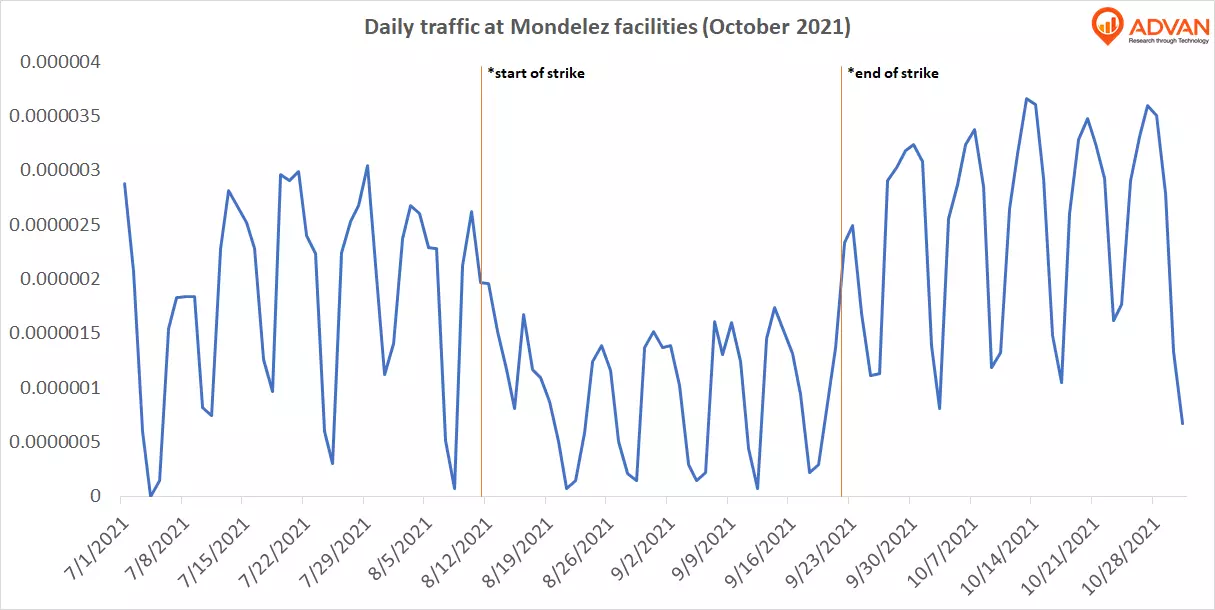 In these times where supply chain disruptions and capacity constraints are what determine the revenue and earnings of many manufacturing companies, it is even more important to monitor strikes or other employee changes, be it increases or decreases. At Advan we monitor employees in factories of over 850 publicly traded companies.