After months of cramped up home workouts, people across the U.S are now looking to get their fitness routines back on track. Our research data suggests that gyms across the country have been seeing increased customer traffic as a result of the recent easing of Covid restrictions and the long-awaited return to normalcy. As of May 2021, foot traffic in nationwide gym chains was back to 51% on average compared to Jan 2020 and 47% back to May 2019 levels, suggesting that gyms overall are halfway through to reach pre-pandemic levels.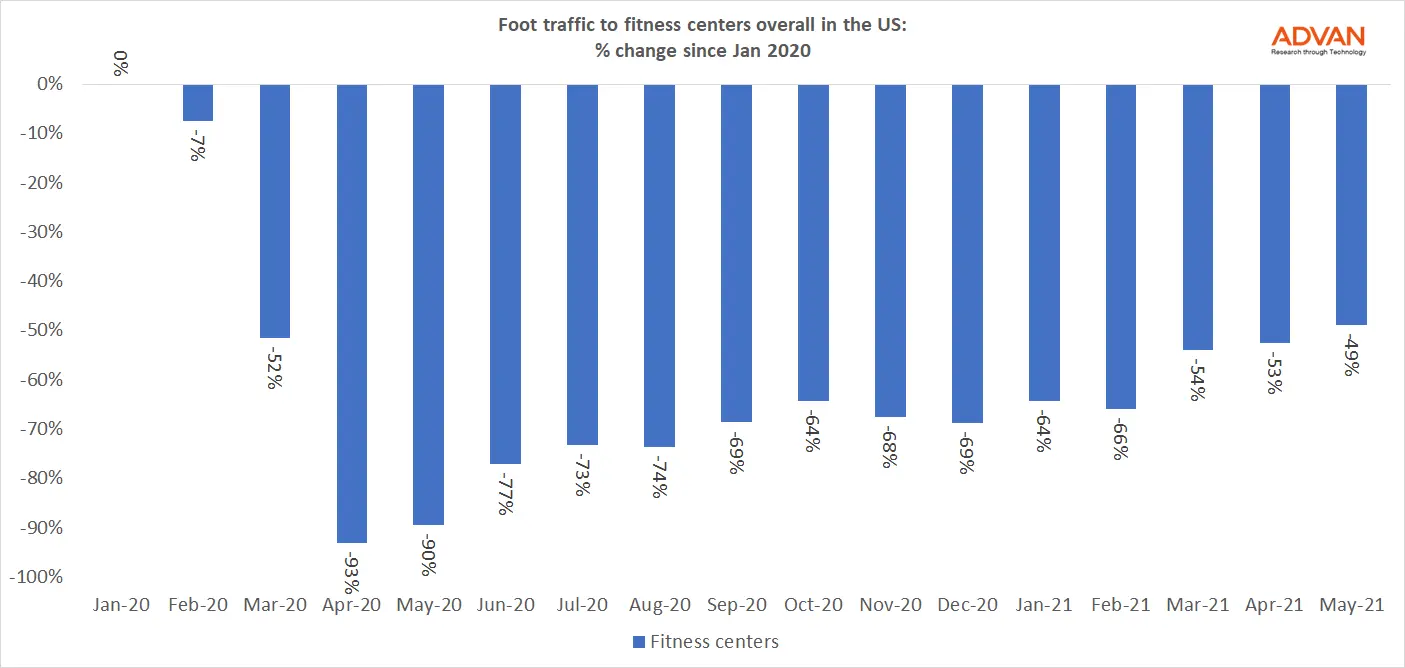 LA Fitness was 66% down in December 2020 compared to January the same year and back 41% as of last month. Other leading fitness chains like Equinox, Town Sports and 24 Hours Fitness registered similar drops of over 90% during the pandemic and averaging a 43% back to Jan 2020 levels as of May 2021.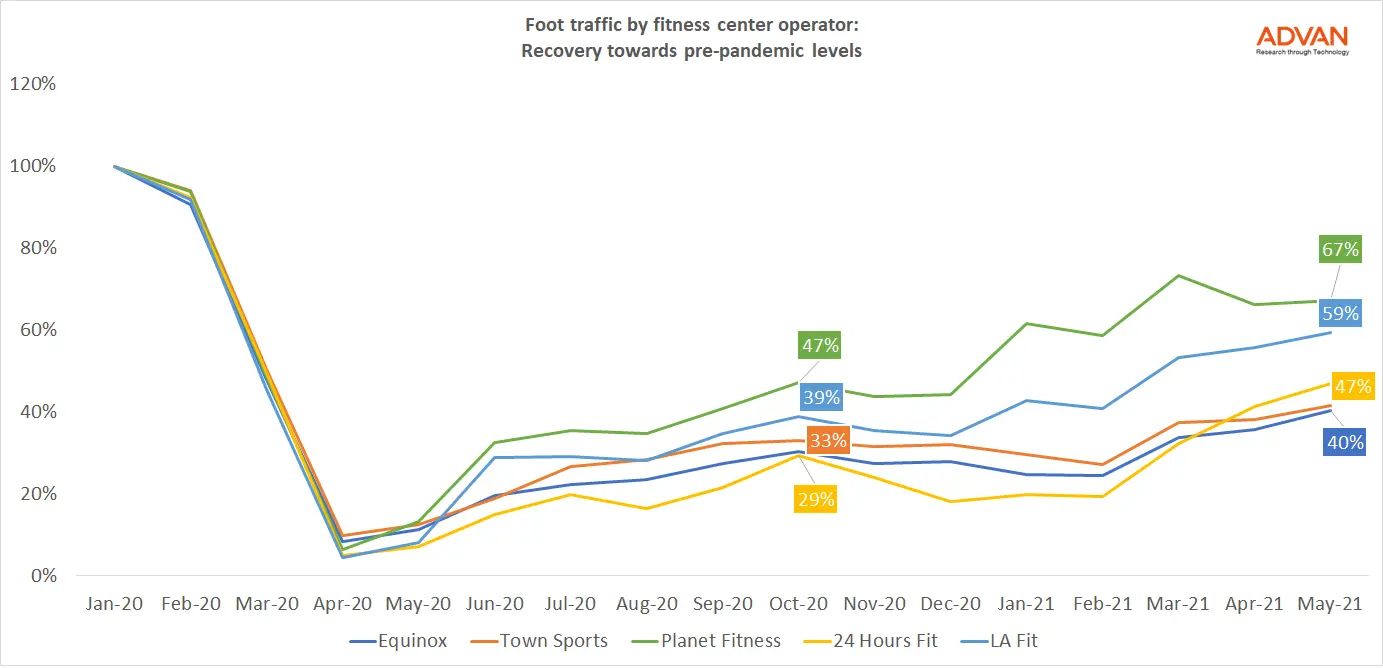 As a result of the vaccination drive and easing of restrictions, the numbers look much better now, however they are still far from reaching pre-pandemic levels. Planet Fitness is 67% back in customer traffic as of May 2021. 24 Hours Fitness saw a 1.6x increase in May 2021 compared to December 2020, and 47% back pre-pandemic. The upscale fitness club Equinox falls behind all the others in the race with only 40% back to Jan 2020 levels.
Now that California and New York have officially redacted all Covid restrictions as of 15th June 2021, others are expected to follow in its footsteps. This is likely to translate to a further rise in visitor traffic in gyms across the country as more people are heading back to the office and their routines. All in all, Americans across the country seem to be gearing up for a fit American summer!