Over the past several weeks, meat processing plants around the world have been receiving increased attention in the media. The high numbers of COVID-19 cases in these locations, where physical distancing can be difficult, has affected meat supply chains across the country.
While some plants closed, many have now reopened. Physical distancing measures are in place but the number of workers on production lines remains depressed with many having fallen sick and others cautious about returning to work due to the risk of infection.
We looked at foot traffic for meat processing facilities in the 5 states with the highest number of plants: Arkansas, Georgia, Iowa, Mississippi and Texas.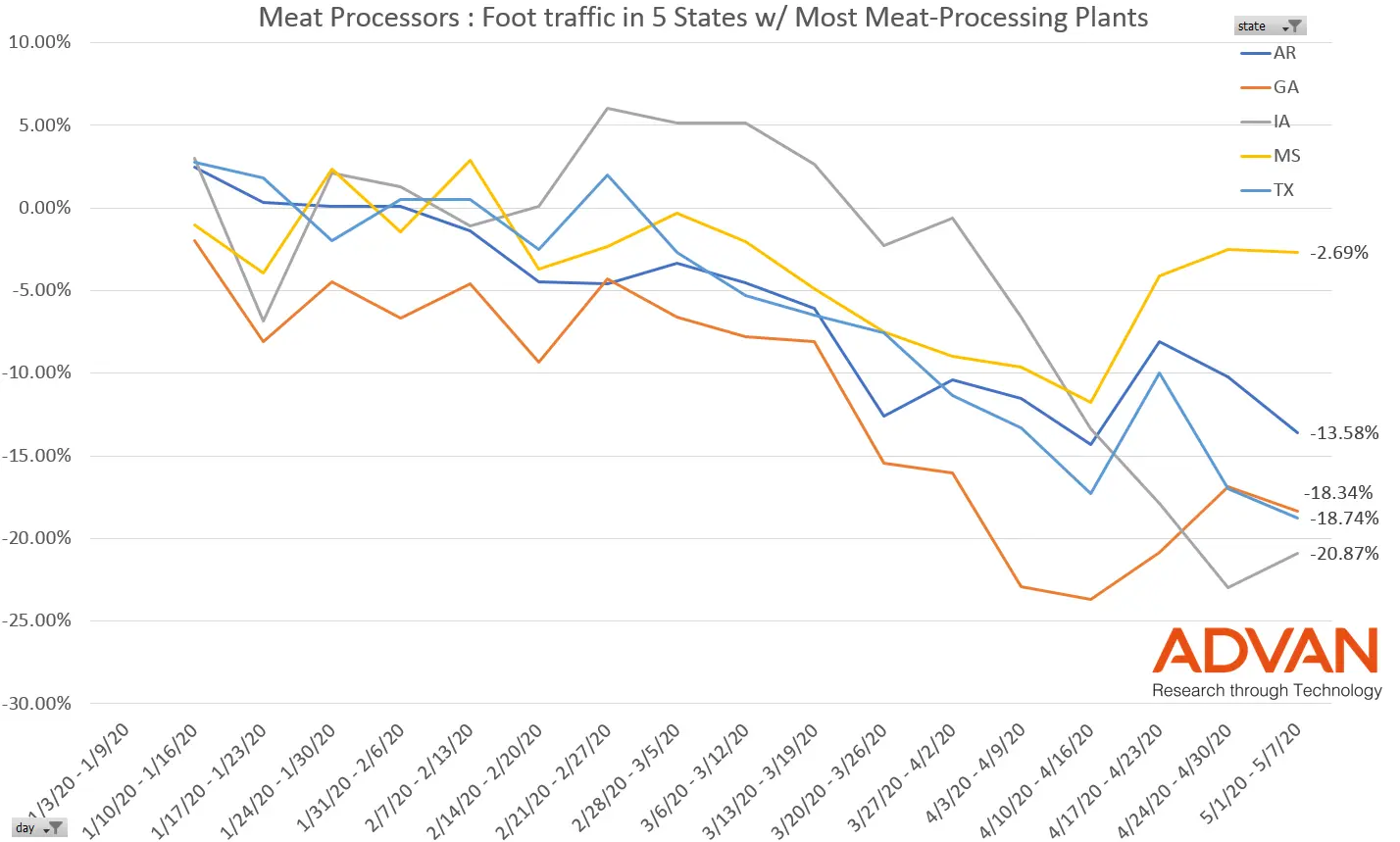 The chart shows the percentage change in traffic since the start of the year. In the first two months, foot traffic was fairly steady. In March, for most states other than Iowa, traffic started its downward trend. The current number of visitors seen at meat plants in these 5 keys states is down on average between 13% and 21% since January. The exception is Mississippi, where traffic has recovered to almost the same levels as the start of the year.
In the following weeks we will watch to see how these plants are able to balance the risks of COVID-19 to their workforces, with the market demand for meat products, with foot traffic as an accurate leading indicator of potential supply chain issues for meat availability in the US.
For more detailed data please contact us.