The answer is: Yes and no. Road trips are back but air travel is slower to recover.
Using our latest traffic pattern data, some interesting new travel trends emerged over the Memorial Day weekend (MDW) - the unofficial beginning of the summer season for many Americans on the go. We believe this pattern could be a leading indicator for consumer behavior as we move closer to Independence Day in July and the summer vacation period.
We examined how many miles Americans drove on the Fridays leading into the MDW - this past Friday, May 28, compared to Friday, May 24, 2019, and Friday, May 29, 2020. Since the onset of COVID-19, one of the most identifiable trends in travel has been the increase in driving as people avoided public transportation. Our data, illustrated in the below graph, shows only a 13% decrease in automobile traffic for MDW in 2020 vs. 2019 - a surprising statistic given that many Americans were still under lockdown at that time. This year, it was clear that Americans were eager to return to the beach during the holiday weekend – traffic was up a staggering 65% from 2020 and up 45% from 2019.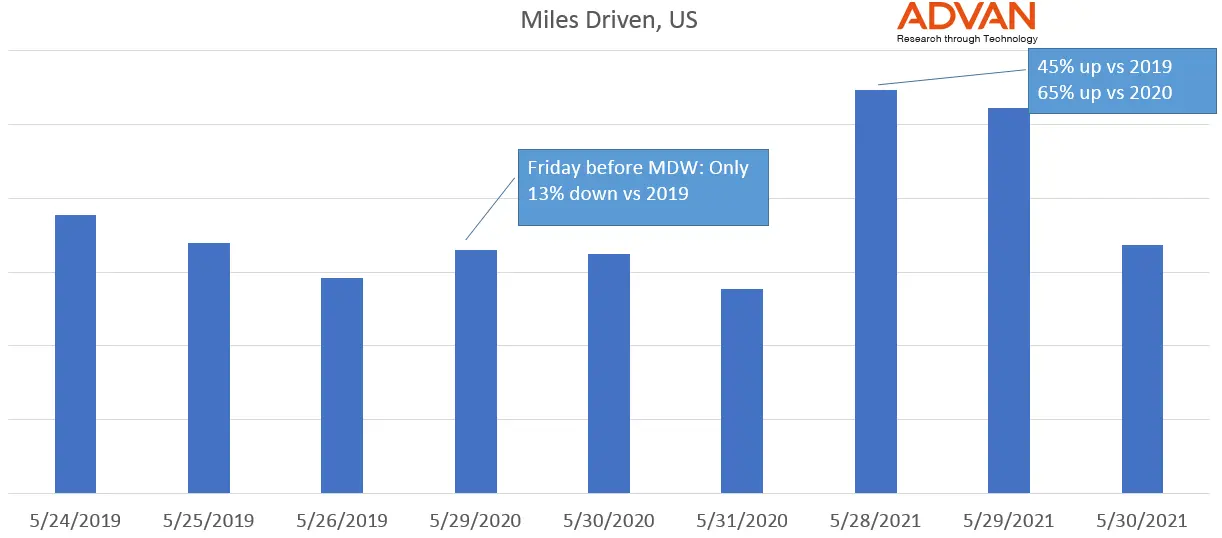 The next important indicator is airline travel. As seen in the below chart, airport traffic was still down 34% compared to 2019. American travelers substituted driving for flying in the midst of COVID-19, and the preference for local vacations continued over this years' long weekend. It's kind of hard to drive from Manhattan to Barbados, last time we checked…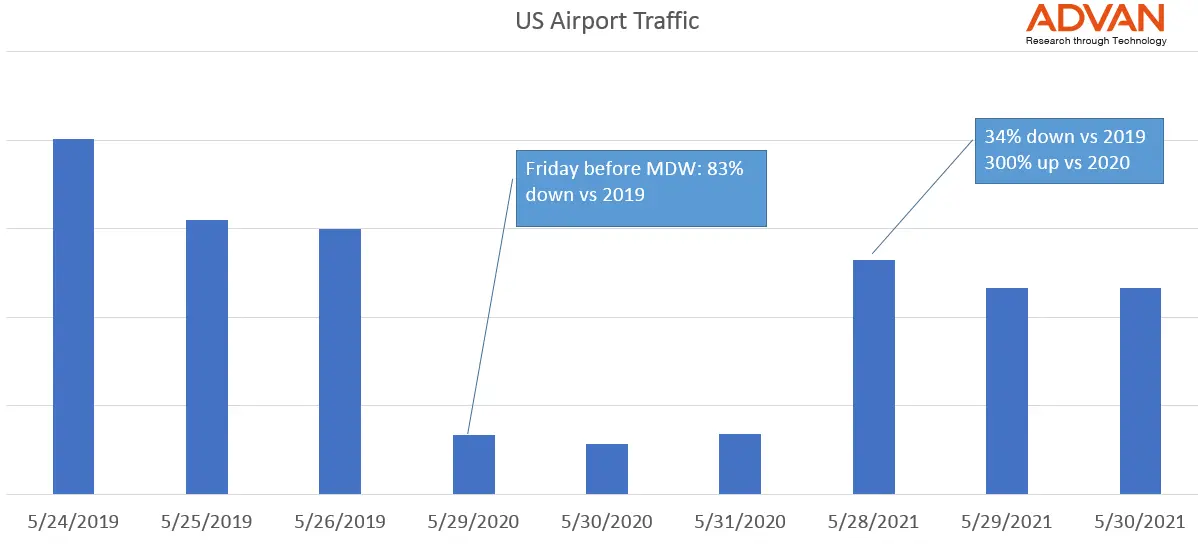 What about shopping? To identify trends in shopping over the holiday weekend, we analyzed the shopping data for Saturday of the MDW, a day where people typically spend more time shopping than driving. As the data from the graph below shows, we can see a 19% decrease in shopping compared to 2019, but this still represents a significant jump compared to 2020, with shopping up 74% this year. However, it is worth pointing out that Memorial Day weekend is not traditionally a big mover day for shoppers. In fact, shopping during MDW is more muted than most weekends.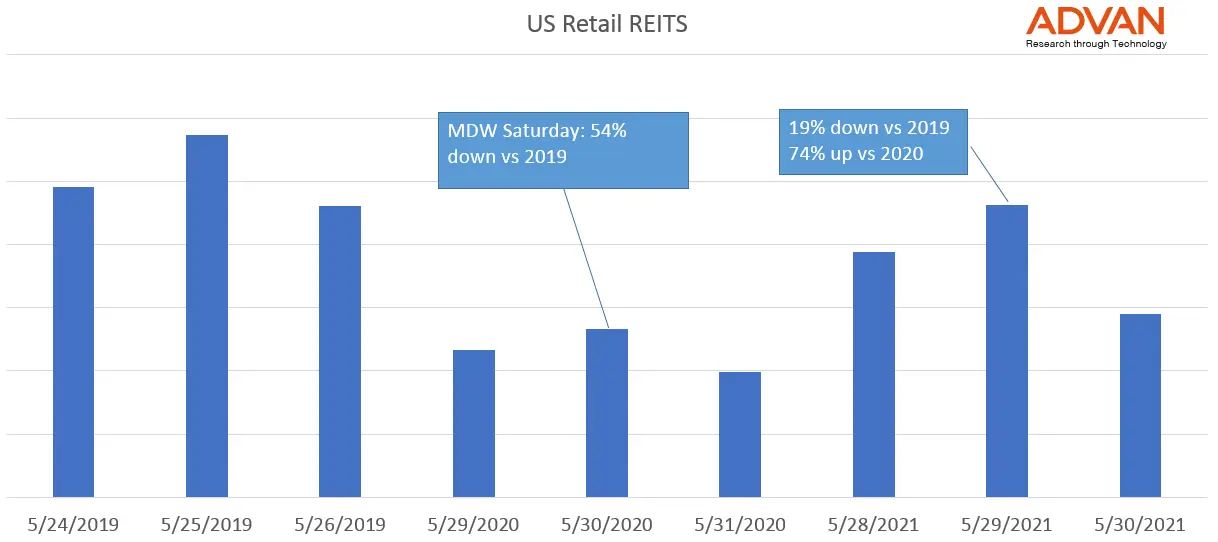 Watch this space for how the love affair with driving evolves during the summer months!