With all the adults over 16 now being eligible for COVID-19 vaccines, the U.S. is on track to vaccinate 70% of its population by mid to late June. The vaccination pace has been significantly increased on a weekly basis since the start back in the second half of December 2020, hitting now an average of over 3 million Americans getting vaccinated daily.
In regards to the new COVID-19 cases, after the recent drop from the pick in January new cases have been plateaued, and most recently have started to tick up a bit.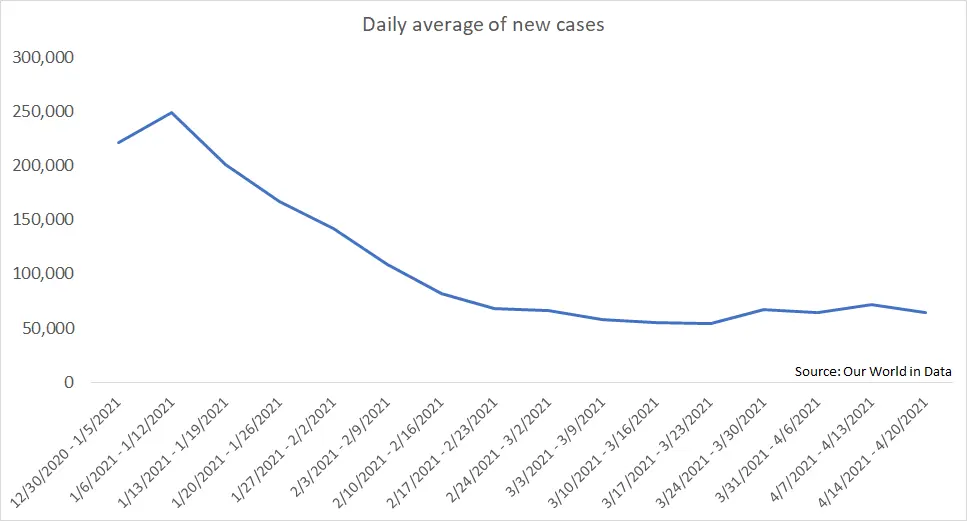 According to the New York Times, 40% of the US population has been inoculated. Using cellphone location data we wanted to examine whether the vaccination program has resulted in behavioral changes of the population in terms of returning to their pre pandemic footfall habits.
Using our proprietary data for hospital admissions, we see that there's been a downtrend in people hospitalized for more than 3 days. More specifically, short-stay hospitalizations (1 to 3 days) spiked in early January and started to slow down in late January following a slight reversal after then. It is worth noting that many hospitals have now restarted elective procedures. For longer hospitalizations, those from 4 to 7 days, the story is different; they don't appear to be fluctuating materially. The pattern seems to be similar for long-stay hospitalizations (over 8 days); they are slightly over from the previous bucket (4-7 days) but have been steadily decreasing over time.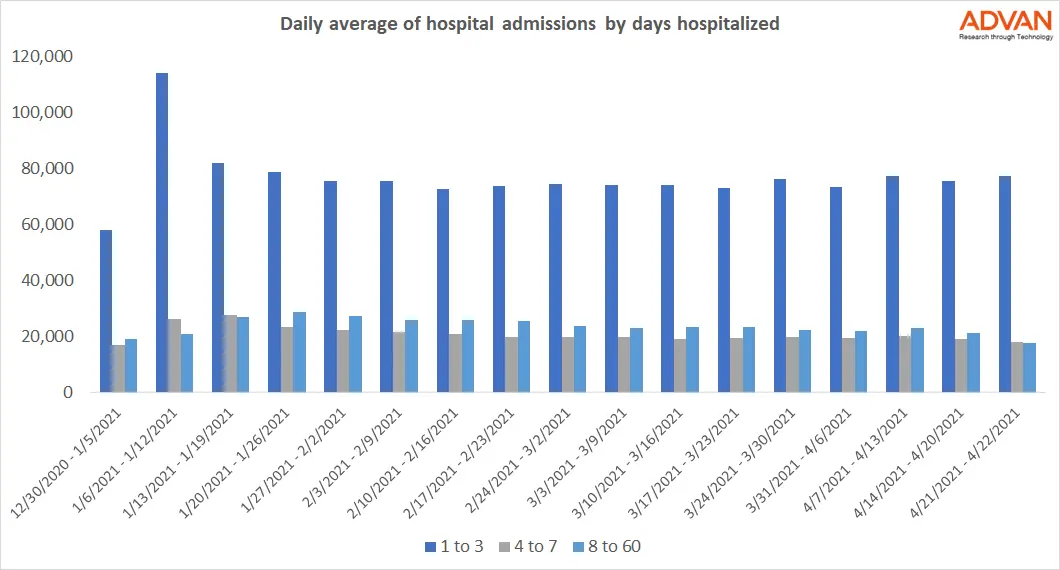 Longer-stay hospitalizations are significantly lower compared to hospitalizations from 1 to 3 days? A plausible explanation is that senior people, who made the majority of COVID hospitalizations now over 75% vaccinated, it does prove the vaccines are working.
Looking at our macro footfall indices, we observe more people traveling and going out in general . Americans are now driving 47% more than they did at the beginning of the year. Traffic to hotels is 52% up since late March while restaurants traffic is up 17%.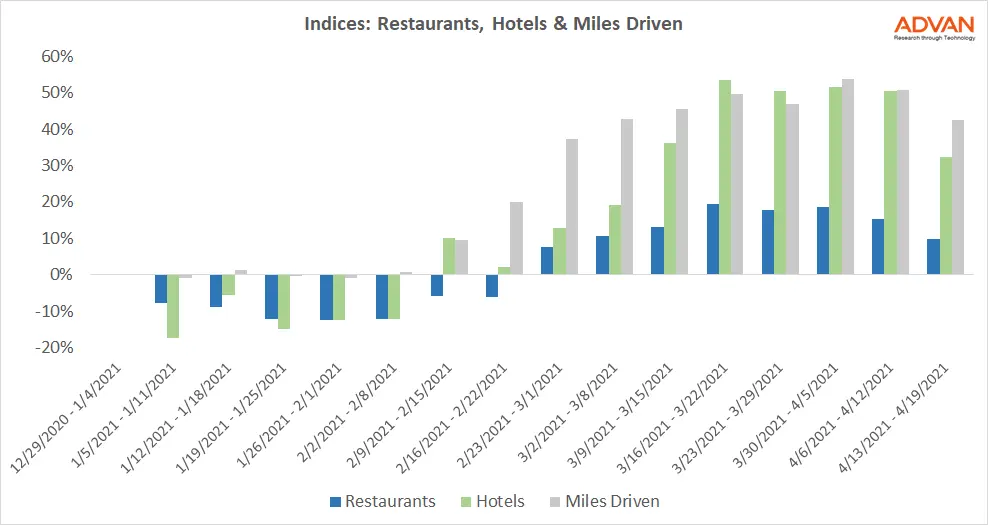 We will keep monitoring the traffic trends as the country is reopening but so far most of our footfall indicators are encouraging we are approaching normalcy.